Do you want to start a WordPress blog the right way? We know that starting a blog can be a scary, specially if you have never done it before. Well, if you follow this post, you will be able to do it, even if you don't have any technical knowledge. The process is very easy to follow, however if you need help, our expert team can help you set up your blog ( contact us ).
What do you need to start a WordPress blog?
There are three things you need to create a WordPress blog:
A domain name idea (this will be the name of your blog)
A web hosting account (this is where your website will live on the internet)
Your undivided attention for 30 minutes.
Yes, you read it right. You can start a blog from scratch in less than 30 minutes, and we will walk you through the whole process, step by step.
Ready? Let's get started.
Step 1. Setup
The biggest mistake beginners make when building a blog is choosing the wrong blogging platform. Thankfully you're here, so you won't be making that mistake.
For 95% of users, it makes more sense to use WordPress.org also known as self-hosted WordPress. Why?
Because it is free to use, you can install plugins, customize your blog design, and most importantly make money from your blog without any restrictions.
WordPress is also the number one website platform used by all successful blogs. To put in perspective, 34% of all websites on the internet use WordPress!
Now you might be wondering why is WordPress free? What's the catch?
There's no catch. It's free because you have to do the setup and host it yourself.
In other words, you need a domain name and web hosting.
A domain name is what people type to get to your website. It's your website's address on the internet. Think google.com or smkapps.com
Web hosting is where your website files live. It's your website's house on the internet. Every website needs web hosting.
A domain name typically costs around $14.99 / year, and web hosting normally costs $7.99 / month.
That's a lot of money for beginners who are just starting out.
Fortunately, SMKAPPS offers a free basic WordPress hosting account and very cheap domain names, starting at $7.00 / year when you purchase it along with a hosting package starting at $3.17 / month AND you'll also get a 30 day free trial!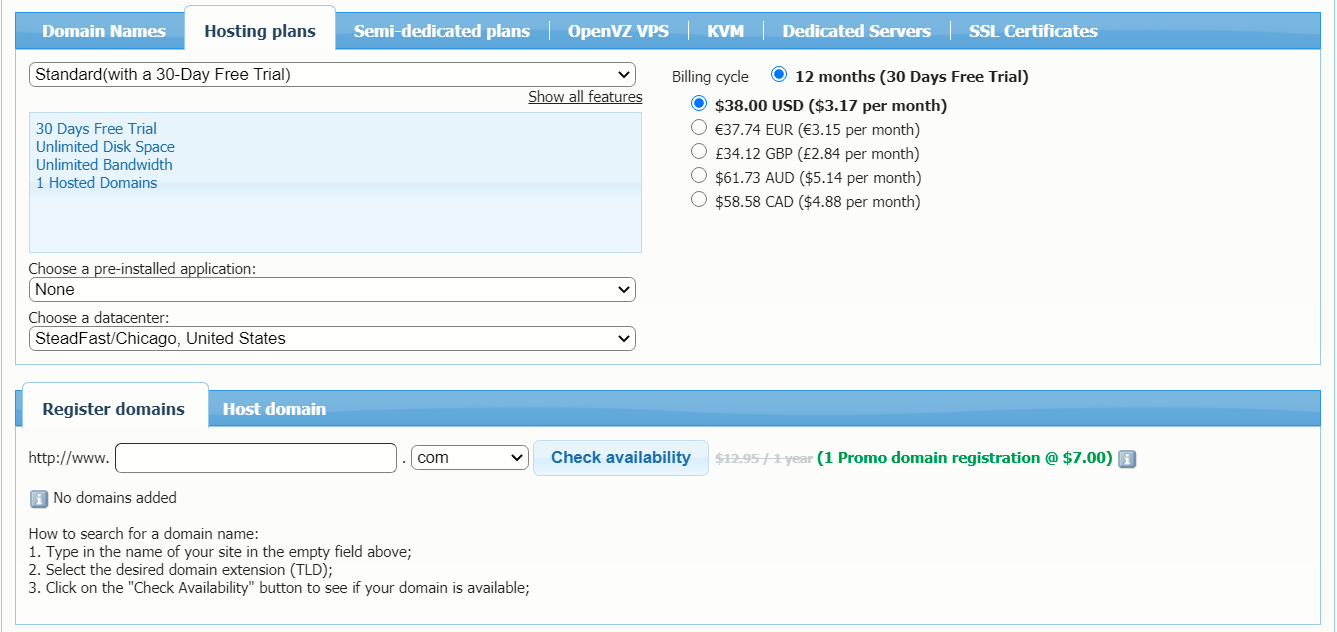 SMKAPPS uses the same technology used on BlueHost servers, at a lower price, so you can be sure that it's fully 100% WordPress compatible hosting, furthermore, if you really don't want or need a full hosting plan, you can always get WordPress hosting from a SMKAPPS, which includes premium themes and plugins (SEO plugins, e – commerce, contact forms, booking, etc.)
Let's go ahead and purchase your domain + hosting.
First thing you need to do is click on the "Get Hosting" button.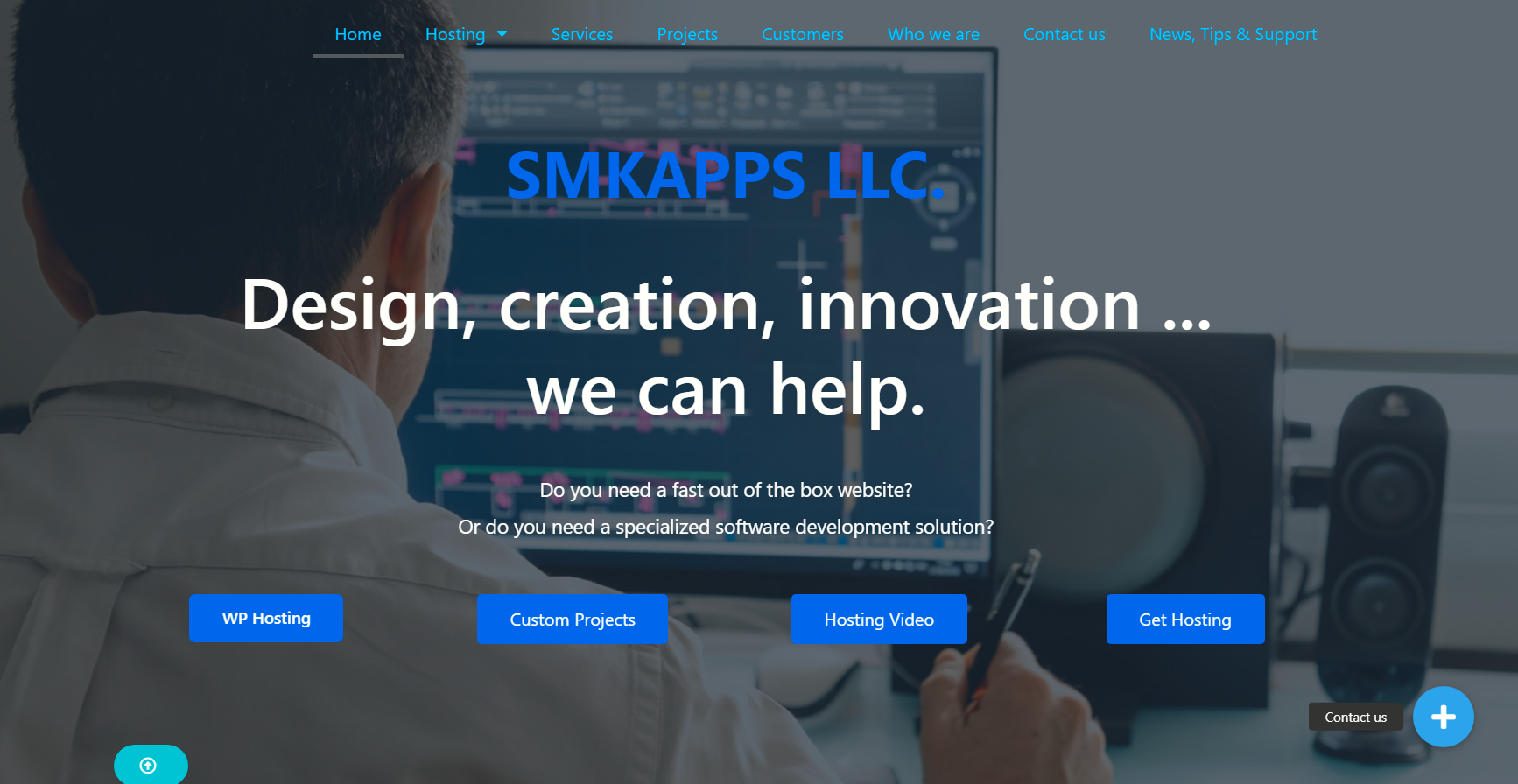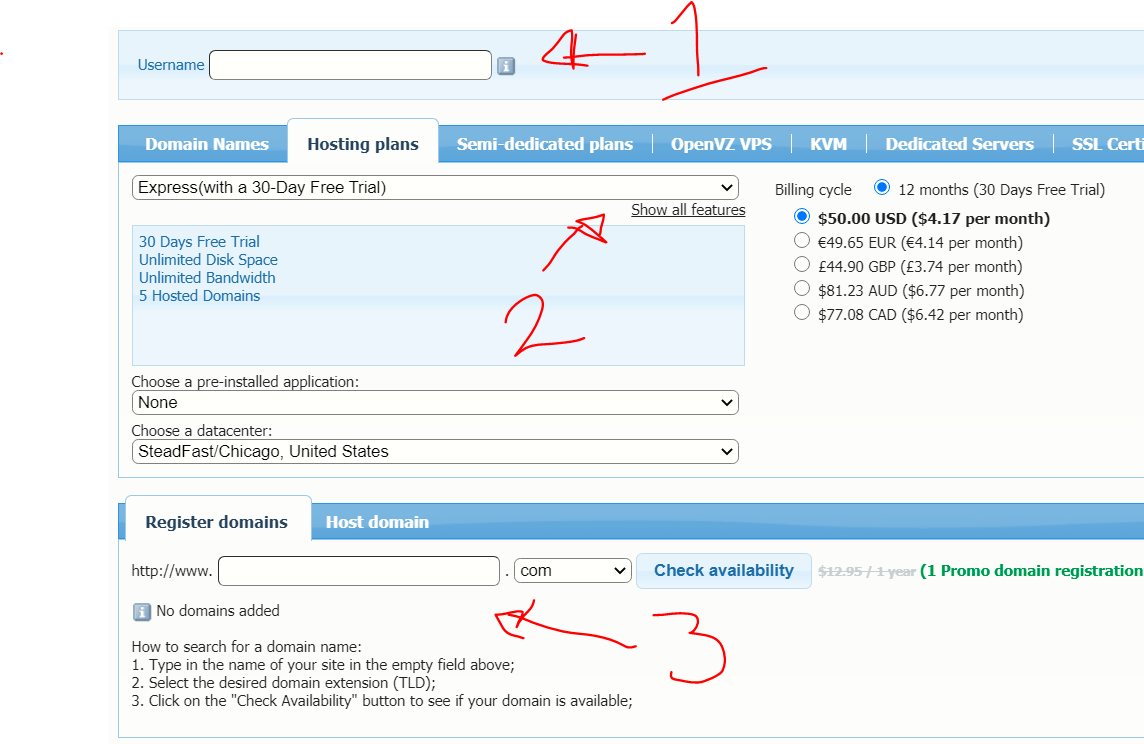 1 .- You will have to enter a username to start creating your account at SMKAPPS.
2.- Select your hosting plan (Standard and Express are the most popular)
3.- Choose your domain name here, availability will be checked and then you will be able to either purchase the domain name, or transfer it here, which is what we truly recommend, it is best to have both your domain and hosting at the same place.
And remember, the easiest way to install WordPress is by choosing a to have it installed along with your hosting package, so just click on the dropdown box and select WodrPress to have it installed for you.
And tha's it you have installed WordPress !, now, to login to your WordPress dashboard just go to yoursite.com/wp-admin/ directly from your browser and login choosing the username and password you chose for your WordPress installation.
After you have gotten into your dashboard, you need to go to "Appearance > Themes" and choose a preinstalled theme or install a new one.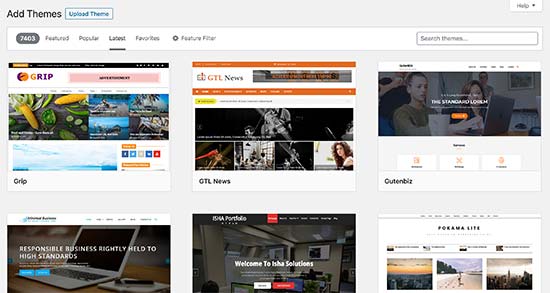 You just need to pick a theme from here and click on the install button, choose from thousands of themes, you will be able to customize the theme that you choose and re – brand it as you need.
Once you install the theme, you need to click on the activate button to have the theme activated on your site. With this, now you have a working simple WordPress site on which you can start blogging right away.
So, head over to your dashboard again, and on the left hand menu go to "Post > add new". You can start writing your article just as if you were using any text editor, you can insert images, videos and many other things to keep your audience engaged with your post.
After you're done writing your post, just click on the "Publish" Button at top right corner of your screen and that's it!! You have published your first post!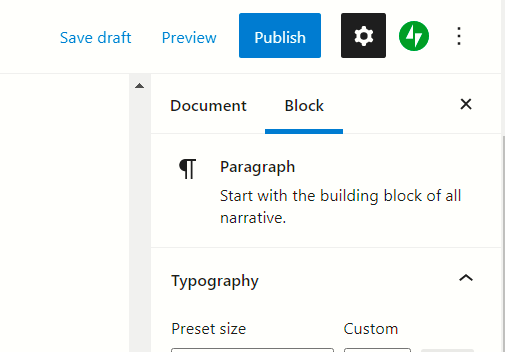 You can also add plugins, which will help you out with the functionality that you want your site to include, like custom contact forms (Contact Form 7), or even creating your online store (Woocommerce)! The posibilities are endless! You can have a podcast, image galleries, video galleries, multivendor marketplace, you can sell both physical and digital goods, you can sell online conferences and appointments, memberships, and you can also just deliver good old fashion content to your readers.
So remember, having your own blog or e – store is not difficult, you only need a domain and hosting to start growing your business online!
Don't forget to friend us on Facebook, follow us on Twitter, and add us in Youtube and Instagram for more tips and news.
You can also subscribe to our blog and have e – mail alerts in your inbox when a new article is posted.